How to Choose The

Best
Home Personal Finance Software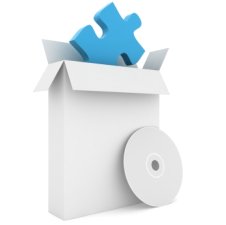 The best home personal finance software program will be the one that best suits your individual needs.
If all you need is to do some simple monthly budgeting, then you find a basic web-based application that might be available for free.
If, however, you are looking for more extensive financial management capabilities with as much automation as possible, you will need to consider feature-rich programs that can connect you to your financial network of accounts.
Your search needs to begin with a realistic assessment of your needs with any eye towards the future if you want your program to be able to adapt to your changing needs.
The cost of good home personal finance software is so reasonable today ($19 to $49 or more) that, even if your needs are very basic, it might make more sense to choose one with a full range of features that you can grow into.
When evaluating personal finance software, you should use an apples-to-apples approach using criteria developed by the top software reviewers:
User-Friendly Navigation and Installation
The best way to determine whether a program is user-friendly is to try it out.
Most good providers offer a free trial period. If it doesn't install quickly and if you get hung up on the user interface, try another one.
Electronic Banking and Bill Payment
If you're going to take the positive step of using home personal finance software, it might as well make your life easier.
Programs with check writing and electronic payment capabilities can automatically make payments, record transactions and reconcile your bank accounts.
It doesn't get any easier than this.
Investment Management
If you have an RRSP or a TFSA plan, or some mutual funds, even a stock account, a good program will provide you with a consolidated view of your accounts and portfolios.
The best home personal finance software programs enable you to track your portfolios, initiate transactions, and move your money between accounts.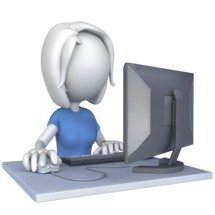 Tax Preparation
Tax filing is unavoidable. Why not make it as painless as possible. The best personal finance software can export your data to tax preparation software programs.
Some providers offer tax preparation as part of a complete package (usually for an additional cost).
Or you can purchase a seperate package that allows you to complete your tax return.
The advantage to this is that it will allow you to do some tax planning. Meaning more dollars in your pocket.
I think it's best to choose a personal finance software program that is compatible with a number of different tax preparation programs.
Personal Finance Report Card
You need to know how you are doing at managing your finances.
The best programs provide for a range of reporting options that will give you an instant read on your cash flow, debt reduction, your savings, and projections based on your current spending and savings pattern.
Financial Planning
The primary purpose of personal finance software is to help you get control of your finances so that you can generate the excess cash flow needed to fund future needs and financial goals.
The best programs offer the capability to map out your financial goals and allow you to begin a strategy for achieving them.
More Information On Personal Finance Software
Home Finance Software Dos and Don'ts

A Review of 5 Personal Finance Software for Mac

Overview of Quicken Financial Software


From Home Personal Finance Software to Successful Wealth Approach Home